In August 2021, the Connecticut Department of Energy and Environmental Protection hired UConn Connecticut Institute for Resilience and Climate Adaptation (CIRCA) to conduct the Environmental Justice Mapping Tool for the state. To learn more about the project's background, read our About page.
The current CIRCA team working on the project:
Yaprak Onat, Ph.D., P.E., Associate Director of Research
Mary Buchanan, Ph.D., Community Resilience Planner
Libbie Duskin, GIS/Data Analyst
Defne Alpdogan, Environmental Justice Intern
Michael Pimenta, GIS Intern
Alexis Torres, Climate Change Intern
Former CIRCA personnel involved with the project:
Joanna Wozniak-Brown, Ph.D., Assistant Director for Resilience Planning
Caterina Massidda, GIS/Data Analyst
Brandon Peate, GIS Summer 2022 Intern
Kat Morris,

Community Engagement Specialist
The CT DEEP contact is Edith Pestana, Environmental Justice Administrator.
Team info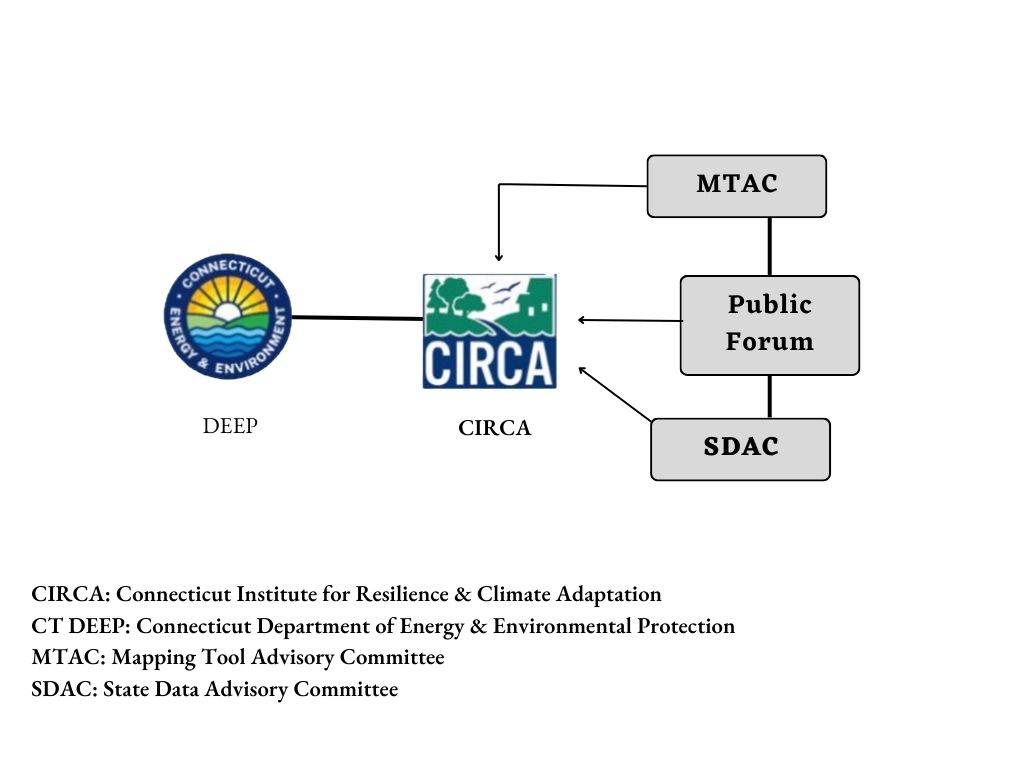 Mapping Tool Advisory Committee (MTAC)
The primary role of the MTAC is to represent different interests that contribute to environmental justice including health, transportation, racial justice, education, and more and be partners in the refinement of the tool and its contents. Interested organizations may apply through the upcoming Solicitation of Interest process to support their employee's participation.
State Data Advisory Committee (SDAC)
The primary role of the SDAC is to provide advise CIRCA to discuss available and missing datasets as identified in the"Scoping and Recommendations…" report. CT DEEP Commissioner Katie Dykes invited state agencies to serve on the State Data Advisory Committee.