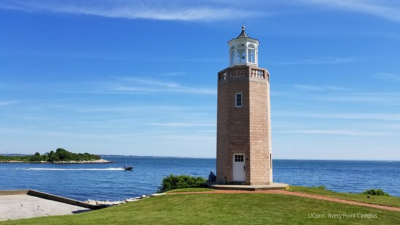 The Connecticut Institute for Resilience and Climate Adaptation (CIRCA), located at the Avery Point campus of the University of Connecticut in Groton, CT is looking for a paid intern to work up to 10 hours per week with the Institute's staff on the Environmental Justice Mapping project. Students from all UConn campuses are eligible for this position. The internship can be remote, but a desktop computer can only be provided if only stationed at Avery Point campus. Tasks include:
Review GIS layers and prepare related metadata files, downloadable layers and geodatabases
Write report on the GIS layer sources and creation process
Update website with the related information
Create ArcGIS story map or experience
May process GIS data for statistical analysis
Attending virtual committee meetings for meetings summaries and note-taking, adding meeting information to website
Other duties as assigned
The minimum requirements for the position are:
Demonstrated coursework or experience in GIS programs (i.e. ArcGIS)
Strong writing and communication skills
ArcGIS online and desktop experience
The below qualifications are preferred qualifications are but not required
Data analysis experience with computing languages (i.e. Python, Matlab, R)
Bilingual
Previous experience working in an office environment
How to apply: Please send a one-page resume that shows you have the ability to do this work well (including your related coursework or GIS project portfolio), one page formal writing sample (max around 750 words) for general audience on any mapping/scientific topic and the names and contact information for two references to Lauren Yaworsky at lauren.yaworsky@uconn.edu by May 16, 2022. Qualified candidates will be contacted to schedule a phone interview in May and start as soon as possible.